Are starting to pop up and join the purple irises! The rest of the place looks dreary, and they are so welcoming.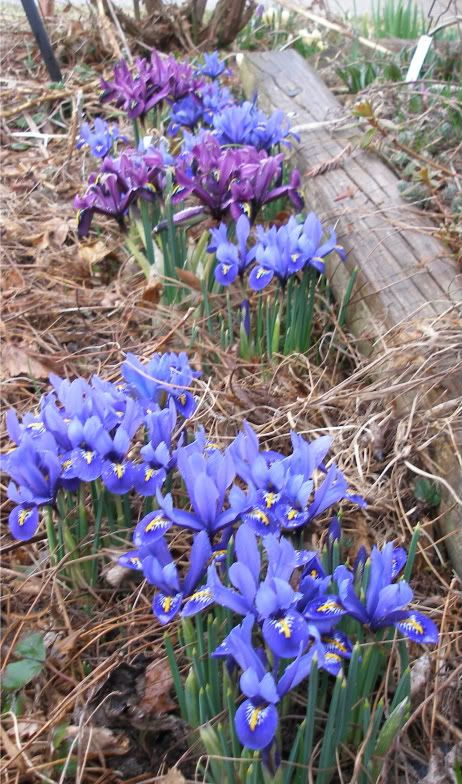 I started with only a few bulbs years ago. I think I bought 25, but maybe it was 50. They have readily multiplied. The pic only shows half the area I planted them in, and you can see there are many more than the original amount.
I hope there are no overly warm days soon so I can enjoy them and the crocus that are popping up everywhere for as long as possible. Though if they only bloomed for a day, I would still be a very happy woman.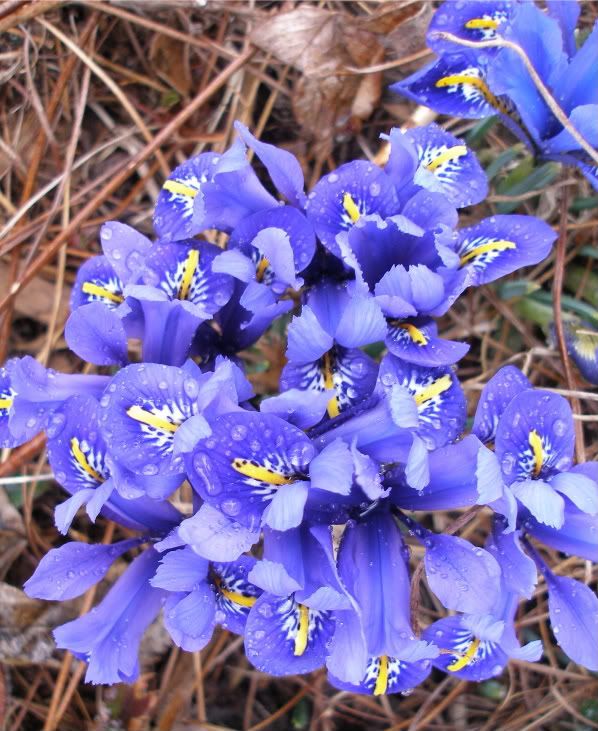 If you want some cultural info please see my first post about the purple irises.