It's been awhile since I posted about the Upper Keys Garden Walk, and I really need to show the last two gardens since they were wonderful to visit.
My second to last stop was on Sunset along the bay. It was the closest to a cottage style garden as I suppose you would see down there. The plants were different, the house was too grand to be a cottage, but the plants were growing together in joyful exuberance.
The heart of a tropical cottage gardener was there.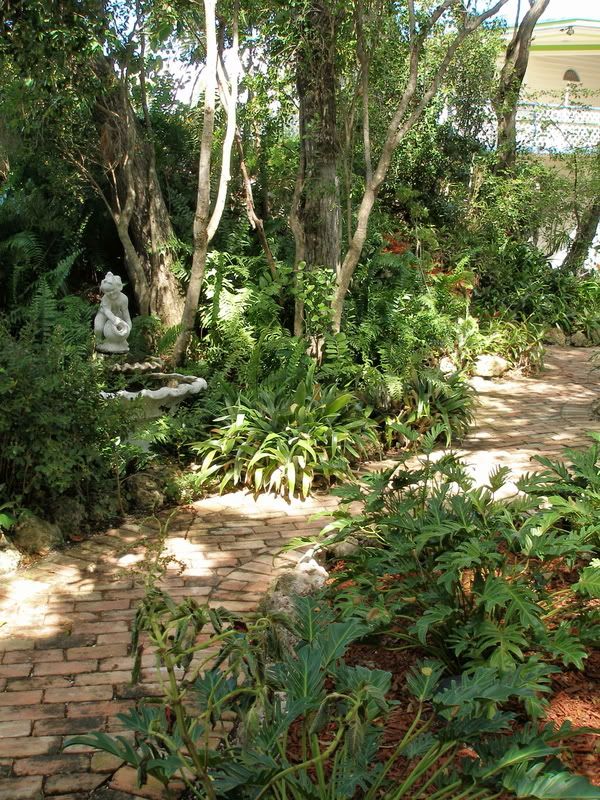 Though the house was big and built near the water, it had its own personality, and was welcoming.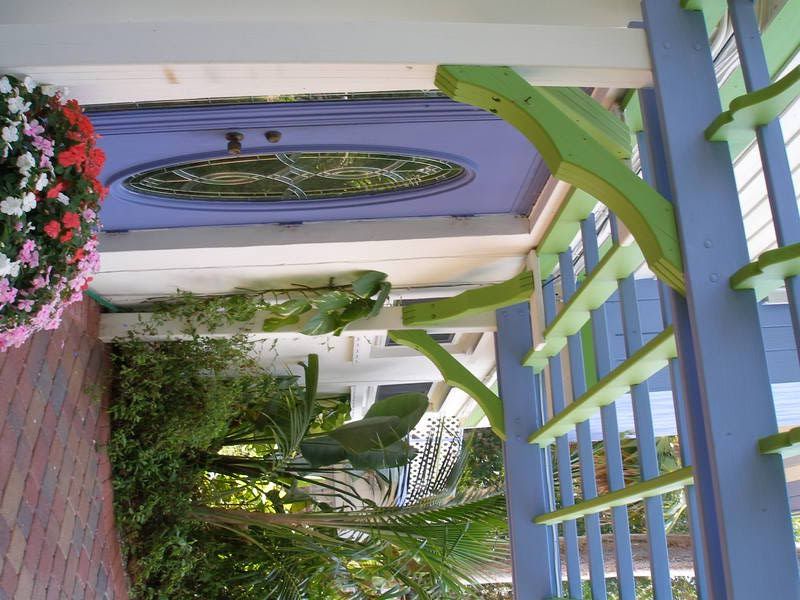 The patio matched the house!
It was so reminicent of... oh... I don't know.... this?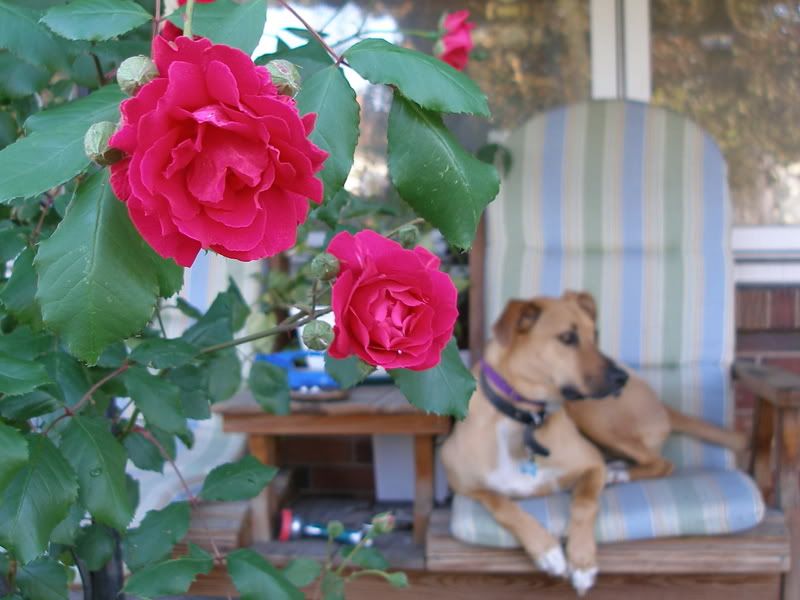 LOL! My front porch colors are the same color scheme. Nice to know I've got the same taste as someone who owns a multi million dollar home.
If you want to see more pics from this garden
click here
.