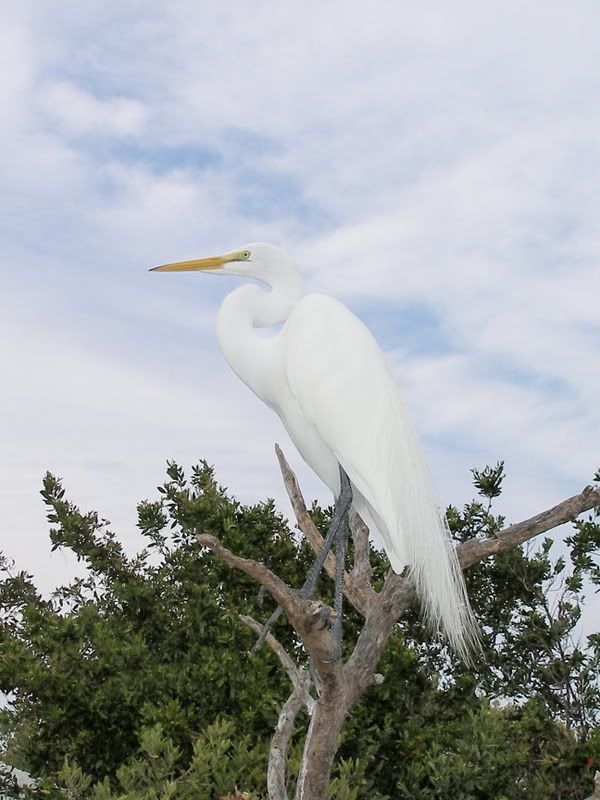 Great Egret
It was a wonderful trip to Key Largo and no trip there would be complete without a visit to the
bird sanctuary
. I think most gardeners are birders on one level or another and hopefully will enjoy this post. Visiting here is always fun but it is especially fun around feeding time. The birds all come in for food around 3 or so and the pelicans are very brave birds.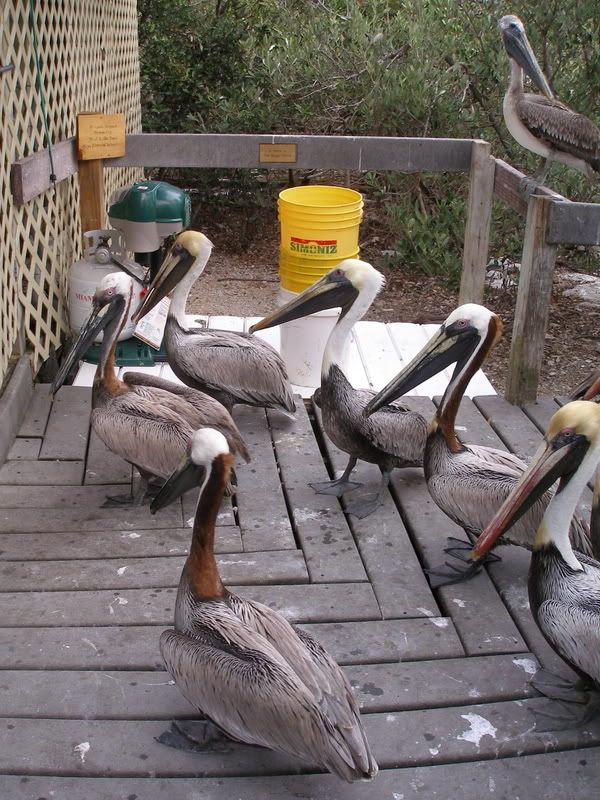 They will hang out right on the walkways and are not fearful of humans. Watch out for the ones hanging out on the roof, they might poop on you! This happened to me one year and let me tell you it is nasty. Pelicans are big so wet rotten fish smelling poo comes out of them in large quantities.
You never know what bird you might be lucky to see. This male Yellow Crowned Night Heron comes every winter to visit and doesn't seem shy about getting his photo taken.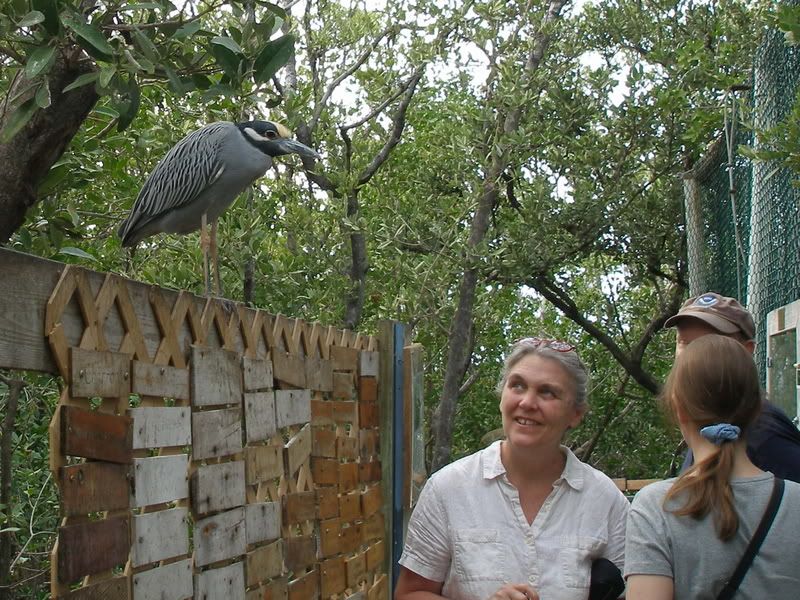 There were lots of White Ibis about this time.
It is hard not to come away from the sanctuary with lots of great pics that you want to share.
Last one for now, I promise : )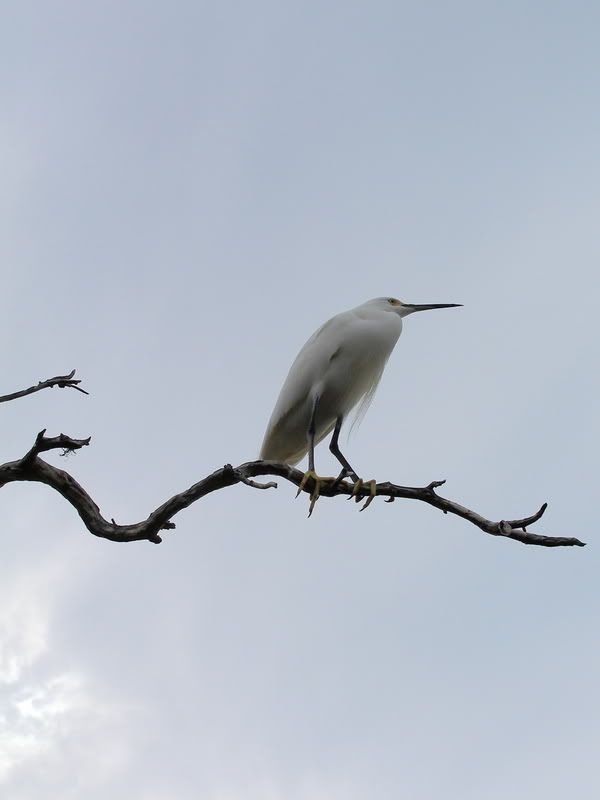 Snow Egret(I think)
I have a lot more photos to go through. Besides the normal array of vacation and floral photos, I went on a garden walk sponsored by the Garden Club of the Upper Keys. I hope to post pics of that adventure soon.