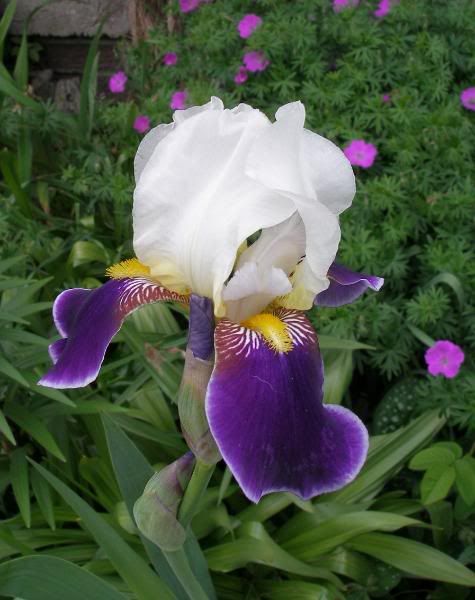 Iris 'Wabash'
I've been working hard on the garden. So much to do and plants are blooming everywhere. I really love this time of year. I'm not sure what to post! It will get worse as all the roses are blooming.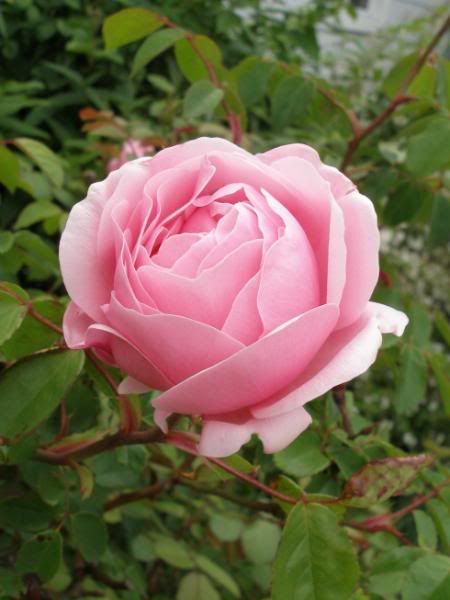 Rose 'Bow Bells' first bloom
I'll have to highlight Bow Bells later. She doesn't often get the respect she deserves.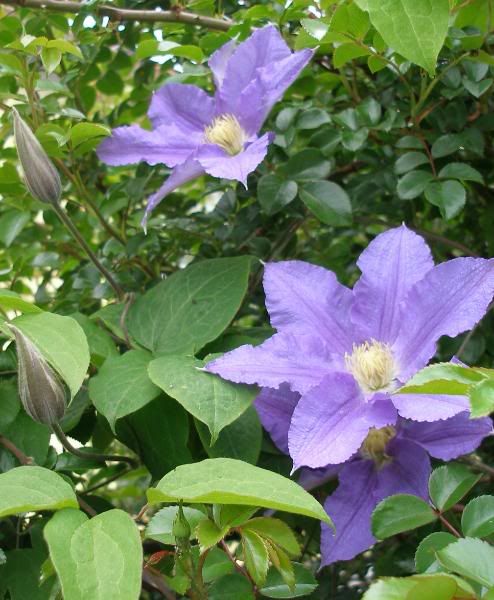 My baby unnamed as of yet
This blue clematis is a chance seedling. I couldn't of asked for a better baby! The blooms start dark and age to a beautiful light blue. Right now they are mid-stage. I hope to put together a pictorial once done. Humm...maybe I'll have a name that Clematis contest once I have all the pics.
Unknown Peony
This was suppose to be another variety, Solange, I believe. Anyway, it is a good peony. The flowers are very pretty. The blooms stay up on their own. The foliage turns bronze later so it is very attractive. The only minus is the scent is faint. I like my peonies to smell like my Sarah Bernhardt. Her scent is strong and carries on the wind. I love coming home in the evening to her.
My little Chickadee
I've had the worst time trying to get pics of the chickadees. Hopefully I'm home the day the babies come out. It is easier to get pics on that day.