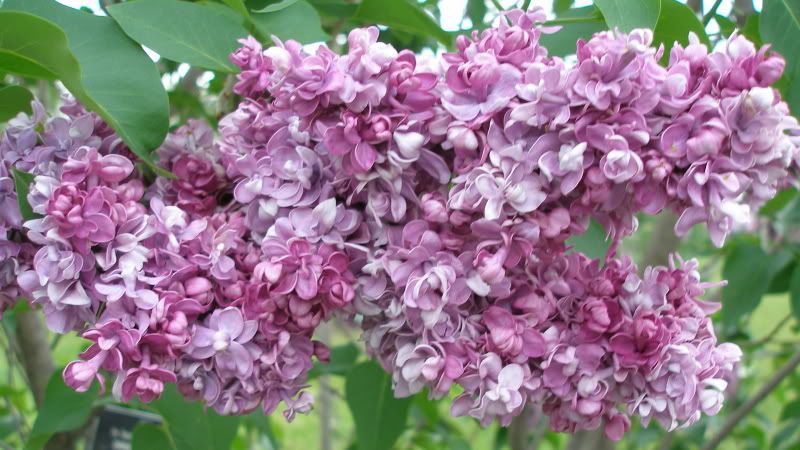 In Rochester, NY, often referred to as the lilac capitol of the world, they have a
Lilac festival
every May, of course. There is the normal carnival atmosphere with rides, lots of food, etc. but as you step away from the fair grounds and cross over into
Highland Park
, an amazing treat awaits you.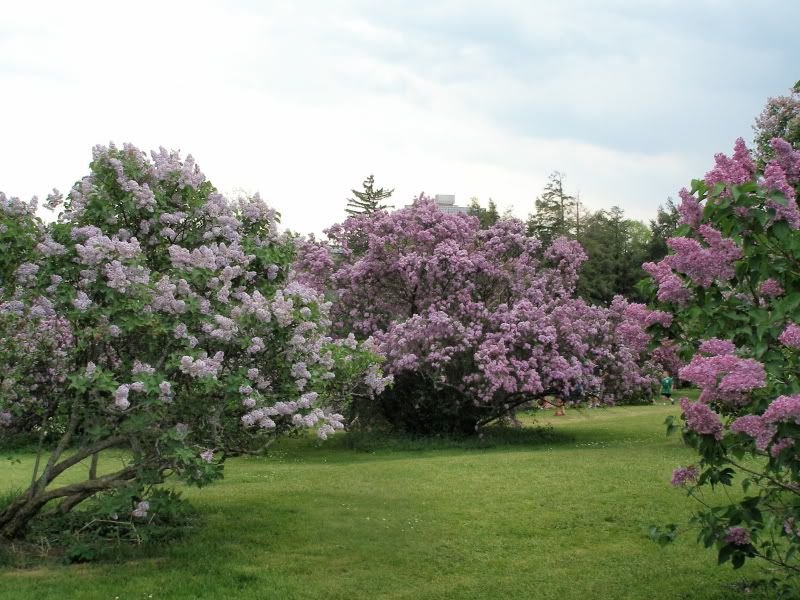 There are hundreds of lilacs in bloom! It is a wonderland of the senses. If heaven isn't like this, I don't want to go.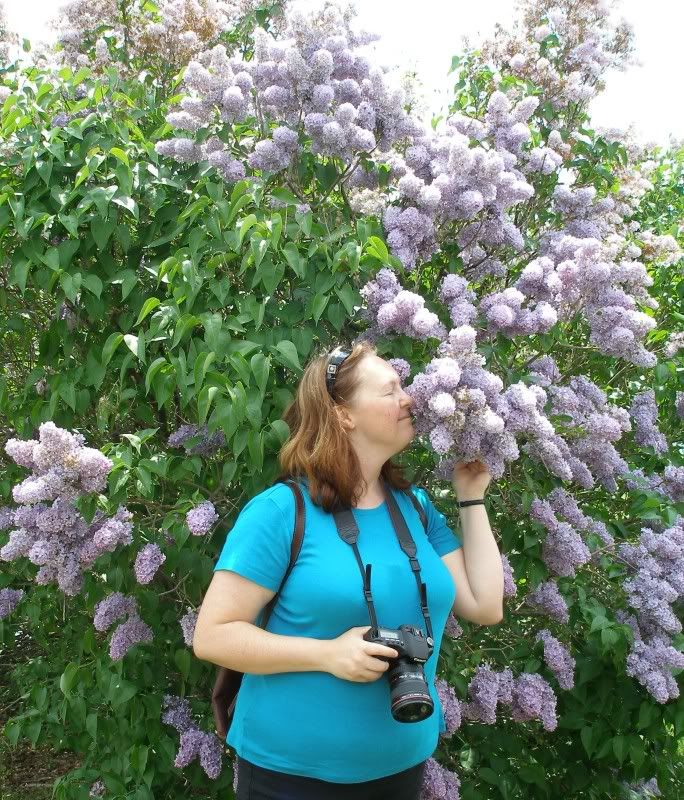 My friend Hilde and an old lilac
If you have never smelled a lilac in bloom, I hope one day you do. It is intoxicating. The scent carries on the wind beckoning you find it. A whole park full of lilacs is dizzying! It has a surreal quality, very dream like. Yes, it was like a being awake in a dream.
Some people complain that lilacs only last a week. That isn't true. A hot spell can cause the flowers an early demise, but a cool May will be long with blooms. And if they only lasted a week, I would still love the lilacs.
The season can also be lengthened by plantings of various cultivars. Lilacs have been hybridized for a long time so there's a lot of choices out there.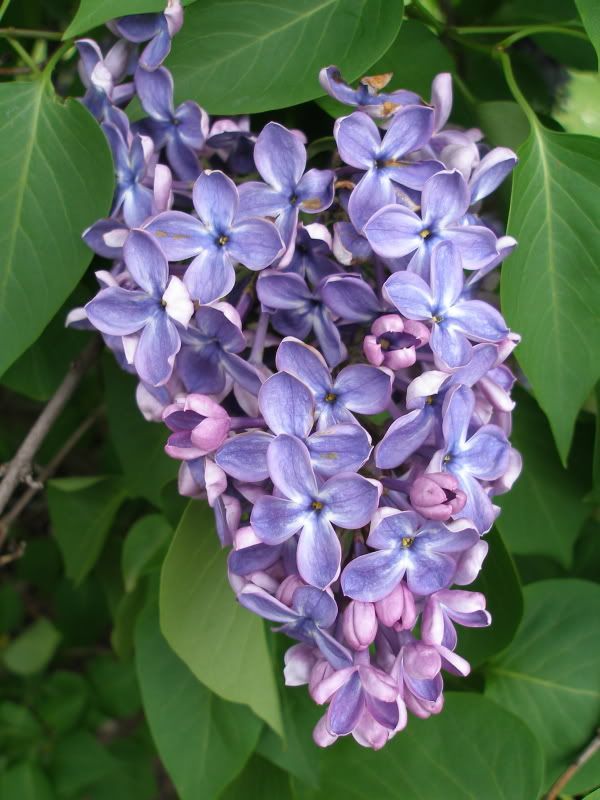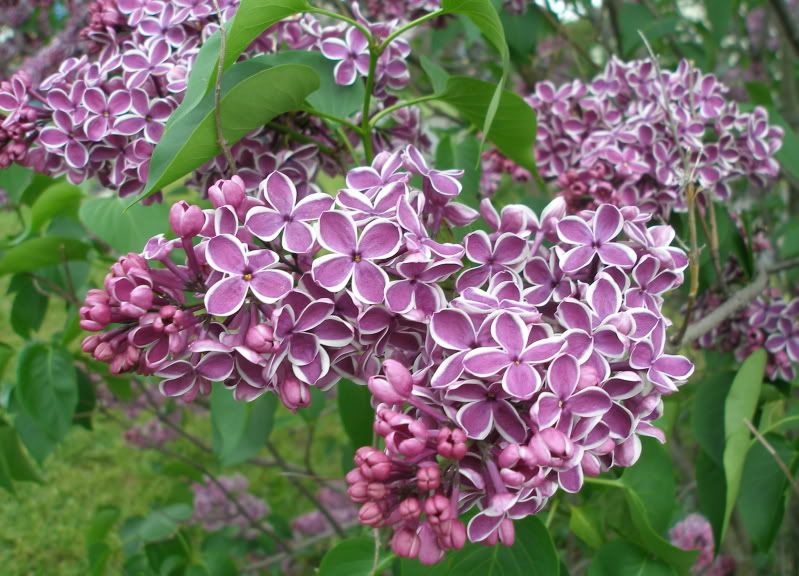 'Sensation'
Lilacs are extremely long lived shrubs. In the countryside in this part of the country, you can often see a huge lilac in bloom seemingly out of place growing wild. The lilacs are markers of where a home once stood years ago. Nothing from the garden remains but the lilac.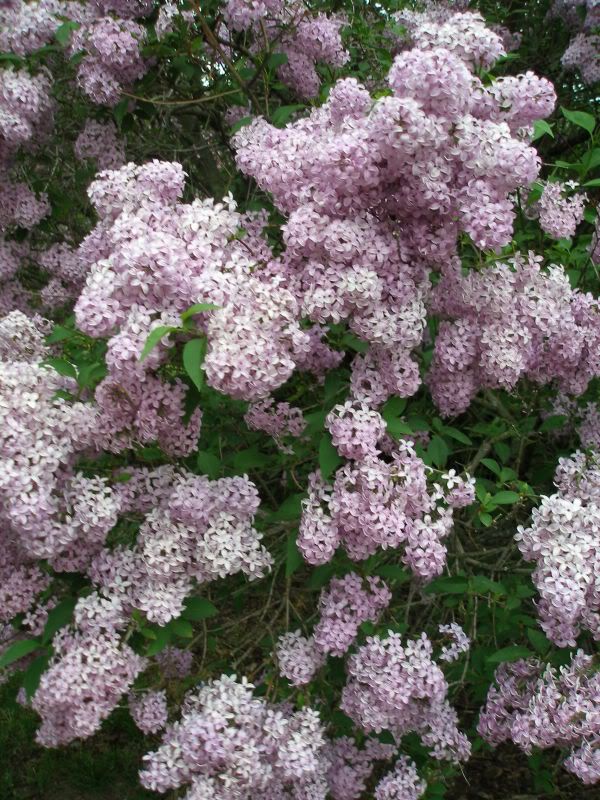 'Firmament'
Some varieties sucker from the base and some just get cool old gnarly trunks like the one below.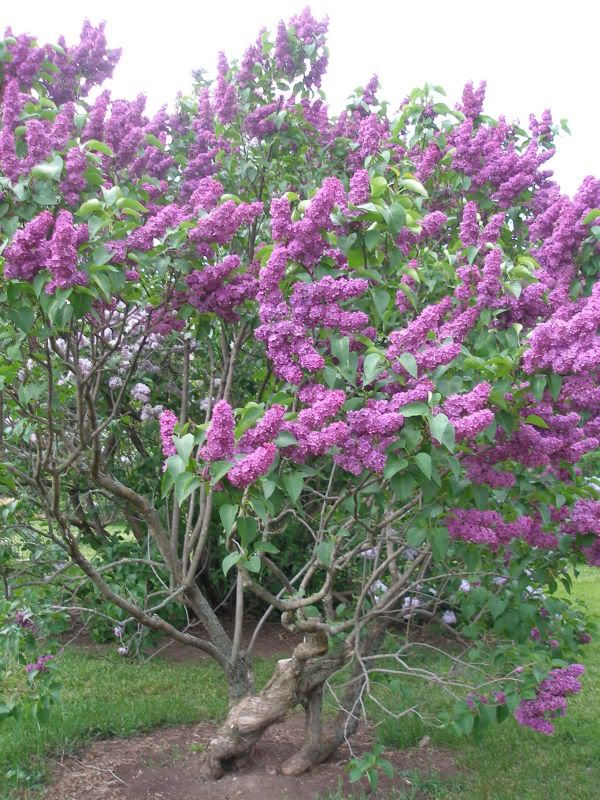 I, as always, could go on posting pics, but then the page wouldn't load! So I'll stop here : )