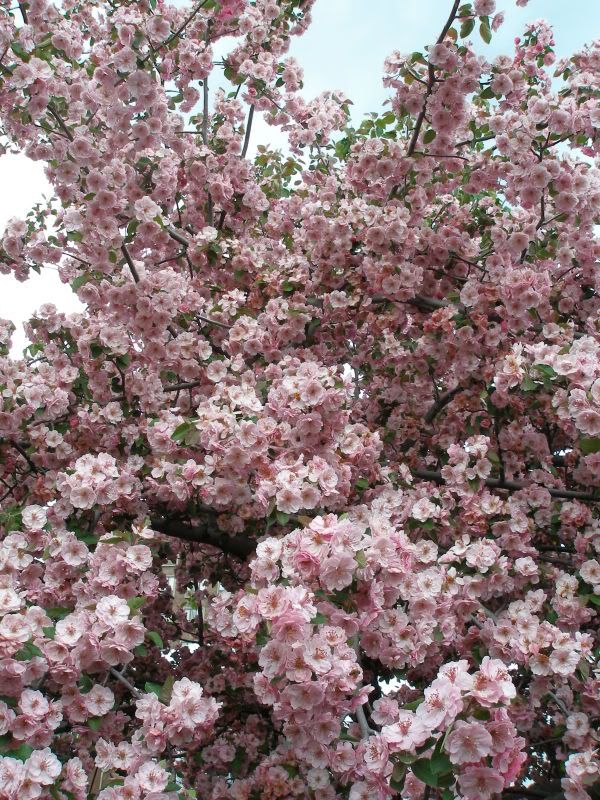 Malus 'Brandywine'
When attending the Lilac Festival, there was an amazing tree in bloom. It was Malus 'Brandywine'. The likes of which I've never seen. It was covered in blooms. The semi-double blooms looked like roses which of course makes sense since they are very distant cousins.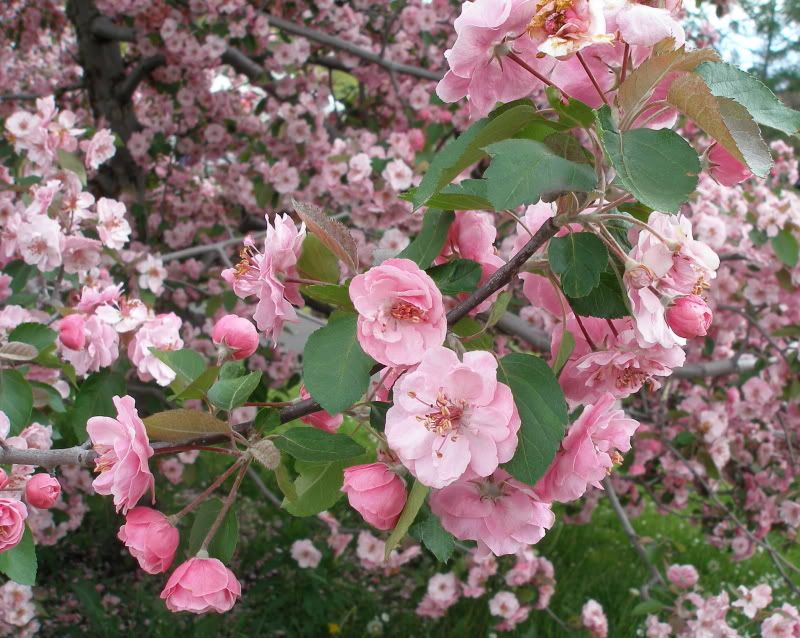 I like crabapple trees in the spring. They go well with lilacs. This is the first time though that I saw one and had to investigate just what tree it was. It is simply lovely!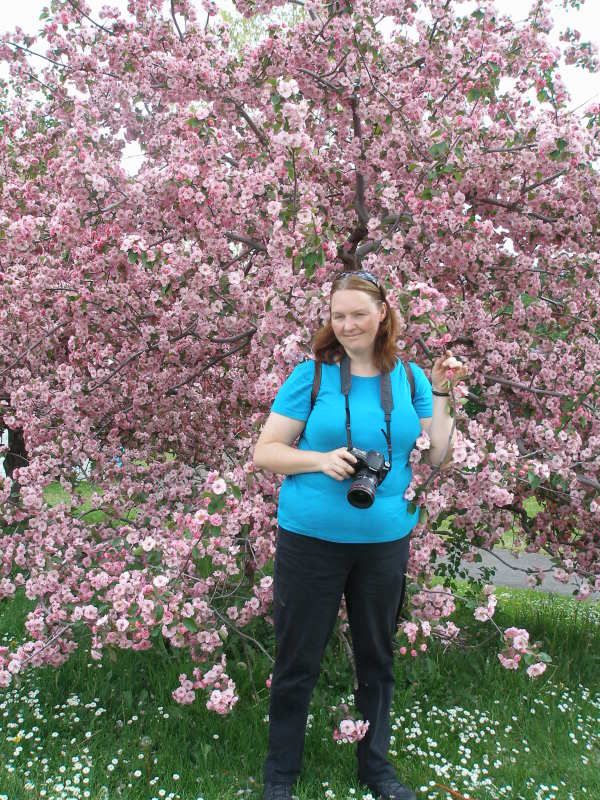 My friend Hilde posing with 'Brandywine'
I almost forgot to mention the blooms smell good! The scent is like a high quality floral soap if that makes any sense, lol.