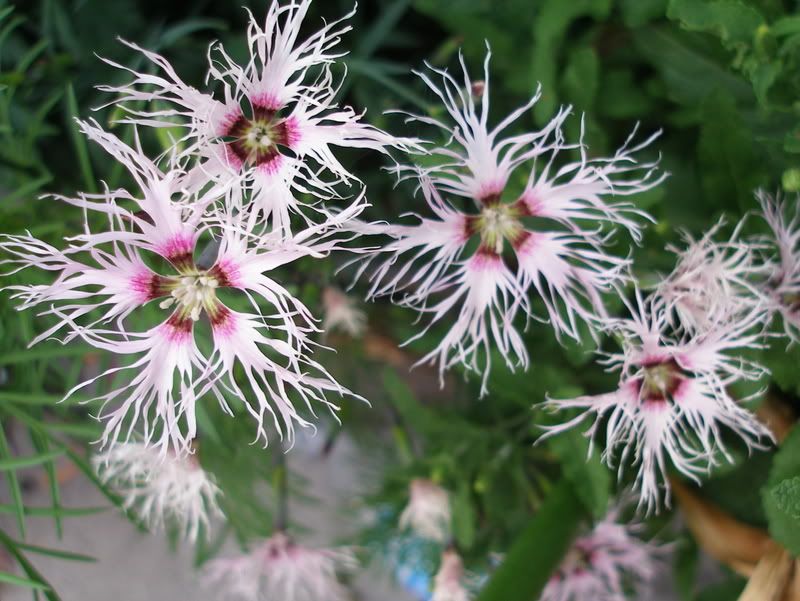 Dianthus 'Rainbow Loveliness'
A friend from work died today. She was much too young at 45. She had a huge personality. Everyone always knew when she was around. She was fun loving and always spoke her mind. She was also a good mother. My heart aches for her 13 year old son, an oversized kid for his age. I was struck with the way he hung on her with such love on Take Your Child to Work Day. You don't often see that when boys start to become young men.
She had a heart condition, and from what I gather she didn't take her heart pills for a day or two and had a heart attack. She probably didn't have the cash to refill her prescription and thought she could make it until payday. I'm not sure what she was thinking, but I know I will always remind people to take their meds. Don't think you can skip a day or two, and it will be ok.
I will always remember her wonderful soul.