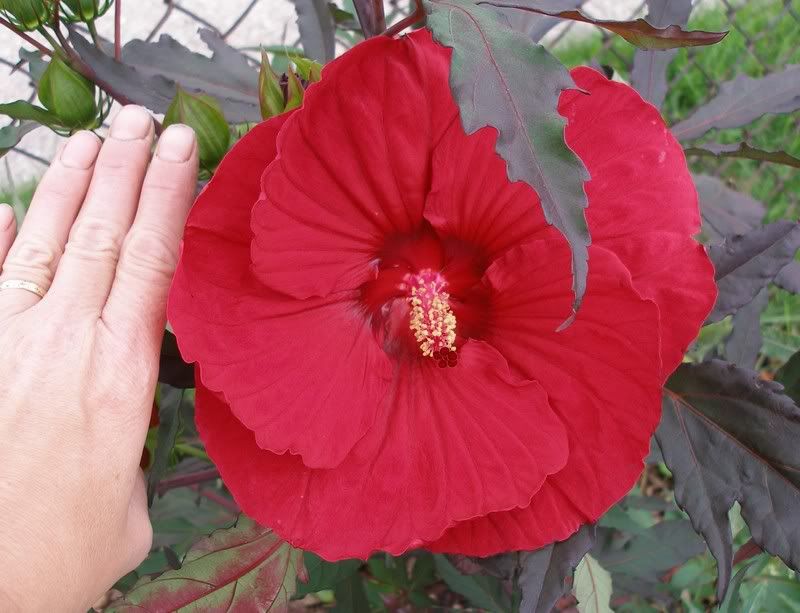 I bought this this spring at a local nursery. I really didn't need another hibiscus. Where was I going to put it? Plus the tag showed red flowers. I'm not much for red flowers. Call me crazy, but they are not my thing. The foliage though was so pretty. It is cut like a maple, and dark. I couldn't resist and put it into my cart.
Late summer I realized it was money so well spent. Firstly, a new deck was built so of course a new flower bed was made. I had room for now plants! After planting mid-summer, it grew vigorously, and produced many blooms for a newly planted hibiscus. The blooms are huge! I didn't realize they would be so big. And the color ended up being a very pleasing deeply saturated red and not the brighter red of the tag.
If you see it for sale at a local nursery, I definitely recommend this beauty.